It may seem tempting to give in to the urge to work, munch, or browse social media when curled up in bed. But it's important to understand that these behaviors can actually make it harder for you to unwind properly. Your bedroom ought to be a haven, a private haven carefully planned for each night's relaxation and renewal.
If you don't take care of it, your bedroom might become a disorganized, stressful place that defeats the main objective of the room. Thankfully, there are a number of simple yet quite powerful methods to use home décor to make your bedroom the ultimate haven of calm. You will feel much better about yourself and be able to get a good night's sleep that will rejuvenate you.
If you are experiencing the negative effects of sleep deprivation, it may be time to focus on giving your bedroom a rejuvenating makeover. The following tips will help you create the peaceful haven you've always imagined in your bedroom, which will prepare you for a restful and revitalizing sleep.
1. Create a Soothing Color Scheme
Making a thoughtful color palette choice is unquestionably one of the most effective ways to bring calmness into your bedroom. The soothing effects of colors include delicate tones like blush and lavender, soft greys, and various shades of blue may do wonders to turn your place into a peaceful sanctuary.
You have the option of completely incorporating one of these soothing hues into your bedroom or sticking with neutral walls and introducing these tones with a well-chosen bedspread. The outcome is the same in both situations: a room that radiates calm and creates the ideal environment for a comfortable and revitalizing night's sleep.
The color palette you choose for your bedroom can have a big impact on the ambiance and general atmosphere of the room, so it's important to figure out how to make it a peaceful retreat for yourself.
2. Deep Clean
The areas of a house that radiate cleanliness and order are definitely the most tranquil and pleasant. Unquestionably, the sight of clutter and grime can make people feel more stressed since they are constantly thinking about when and how to incorporate tidying into their already busy schedules.
The first step in creating a genuinely tranquil bedroom retreat is giving the space a complete deep cleaning. Making the commitment to perform this thorough cleaning every few months lays the groundwork for much easier day-to-day maintenance. Mopping, dusting, washing windows, and scrubbing baseboards are all essential steps in this revitalizing procedure.
One may instantly see the advantages: a spotless, well-kept atmosphere that needs little cleaning every now and again. You can rest easy knowing that every night you can fall asleep unburdened by the stresses of the day since there is no mess or clutter.
3. Paint Your Walls a Dark Color
Dark walls in a bedroom are attractive because of their inherent sophistication, and they create a calm and cozy atmosphere when combined with the ideal color palette. It may surprise you to learn that bedrooms that are dark tend to enjoy more restful sleep.
Imagine, for example, that the walls of your haven are decorated in an opulent blue hue, as this bedroom designed by Aloe Design Studio so elegantly demonstrates. As an alternative, consider experimenting with darker hues that are just as soothing, like charcoal grey, deep red, or forest green.
When used carefully, a darker color scheme can induce a profound sensation of calm, effectively fostering restful, deep sleep while surrounding the room in a dreamlike mood. If you're hesitant to go all out with dark walls, a workable solution is to incorporate these darker tones using accessories like a lampshade or bedspread.
This will provide the desired impact without requiring a total redesign. Dark hues can be used to create a customized look that fits your aesthetic tastes as well as your desire for a calm and peaceful retreat.
4. Add a Cozy Rug
If your floors are laminate or hardwood, adding a soft rug under your bed or near it can make a big, instant difference in how comfortable your bedroom feels overall. Almost everyone can agree that there's nothing worse than walking onto a cold, hard floor in the wee hours of the morning.
Choosing shag rugs or other high-pile carpets with longer, softer fibers is a great way to add warmth to your bedroom. Even rugs with shorter heaps, though, have the amazing power to turn your room into a far cozier and less intimidating haven.
The luxurious feeling of waking up to the plushness of a rug beneath your feet is a delightful touch that can brighten your day and complement your bedroom's overall design.
5. Drape Blankets
An abundance of luxurious, well-made blankets placed intelligently across the room may effortlessly accomplish the art of bringing calm into any environment. Your bedroom can be instantly transformed into a peaceful and comfortable retreat with its softness and warmth.
You'll have easy access to these blankets when you drape them artfully over your bed and place them on your bedroom furniture, encouraging you to grab one and curl up in its cozy embrace.
These blankets' tactile appeal, with their elegant textures and soft lines, adds a fantastic sense of comfort and unquestionably makes your room feel cozier and more welcoming. With this method, your bedroom becomes a haven where unwinding becomes second nature.
6. Include Textured Pieces
When it comes to interior design, texture is essential to creating a visually appealing and stimulating environment. Using soft textures is a creative method to create a calming atmosphere in a bedroom that is peaceful and restful. You can get a softer, more tranquil look by carefully stacking these soft textures. This will help to tie together different parts of your bedroom decor and create a visually striking focal point.
The idea of turning the wall behind your bed into a textured canvas that evokes a dreamy environment that invites luxury and quiet is very appealing. This technique, which is expertly used in this contemporary bedroom by Perla Lichi Design, adds depth and tactile texture, enhancing the room's overall atmosphere and evoking a tranquil feeling that goes well with the concept of a peaceful bedroom hideaway.
7. Pile on the Pillows
It's a commonly known fact that a single pillow on a bed frequently leaves something wanting. On the other hand, a bed that has a variety of plump pillows on it is naturally welcoming and radiates comfort. These pillows have the amazing power to turn any bed into an alluring refuge of relaxation with their comfortable textures and smooth lines.
If one is trying to design a truly tranquil bedroom, the bed will almost certainly end up serving as the main attraction. The clever placement of a luxurious bedspread and a plethora of matching pillows is the secret to this makeover.
This cozy set not only begs you to curl up with it every night, but it also acts as a visual representation of peace and coziness. After all, when it comes to creating a truly peaceful and restful bedroom, a perfectly made bed stuffed with pillows may be the most alluring feature.
8. Play With Pattern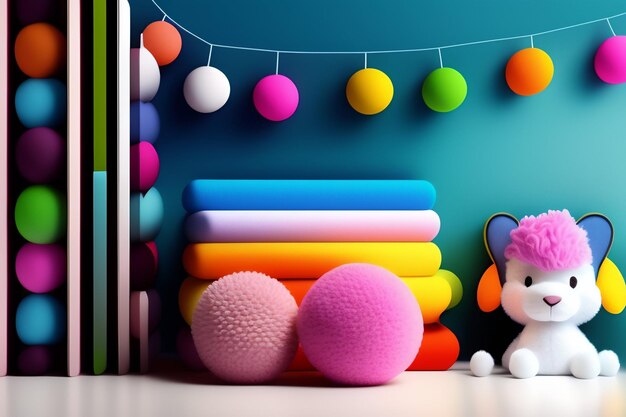 Adding patterns to your bedroom while sticking to a calming color palette can be a really effective way to make it feel more like a personal haven. Still, in order to maintain a calm and relaxing atmosphere, you must use some control when experimenting with patterns.
Avoid patterns that are too loud or too colorful, such as zigzags and polka dots, as these can unintentionally stimulate your body and mind when you look around the room.
The secret is in the skillful pairing of billowy drapes with subdued pillowcases, as seen in this Cortney Bishop Design apartment. Even though there are many different patterns in action, the room resists becoming crowded or noisy. Rather, it creates a peaceful, harmonious equilibrium that preserves the overall quiet mood while enabling an intriguing pattern interaction.
Thus, if your ideal bedroom is everything from neutral and basic but you still want a peaceful haven, the thoughtful use of sporadic patterns may be the solution.